Top 10 Best Selling Plotters
Are you looking for a plotter that provides you a hand in designing applications and vector designs such as architectural blueprints etc??
Then you must go with that kind or type which provide you the various functions given below:
High sensitivity (can easily detect things or design).
Easy to use or handle
Provides high and multicolour reflective materials.
Convenient to move around.
So, let us help you to go through the top best-selling plotters in India. It makes it easy for you to decide which product or plotter you can go with. So here are some Plotters which you can select and suits your needs: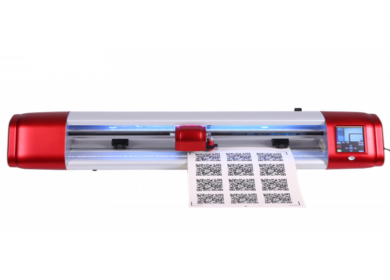 If you are looking for a plotter that provides you a wireless facility for designing and cutting materials then this product suits you right in your workplace. It is also the most selling product of the Sky-cut C series; People love it most due to its various functions and feature provided by Sky-cut.
Some of the features are as discussed as under:
Large Touch screen which gives you easy to handle without any buttons trouble.
Multi-surface (USB, WIFI, etc.)
Easy to move around by Adjustable pinch wheels function.
The cutting force of 750g can cut medium-large materials instantly.
Laser engraving for high-quality reflective material
LED and backlight for Evening or night shift work.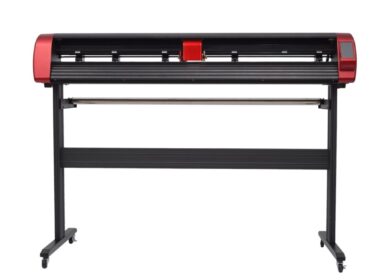 If you are looking for a powerful Monster then Sky cut V48 cutting plotters will be the best choice for you. It gives you the cutting power with 2000G cutting force which can cut materials including vinyl, cardstock, HTV, fabric, EVA foam, and more.
It comes with a professional design with a strong metal body which provides stability and higher accuracy.
It is easy to move with pinch wheels which helps you to move it in a more convenient location.
For continuous and repeated cutting it has a built-in real camera for auto print and cut with High-accuracy, fast speed, and capability for any color materials and marks.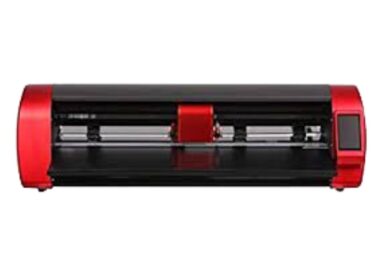 If you are looking for a small and easy to move plotter then here it is with decent red and black sparkling colours.
Features of it are as follow:-
USB cable(real USB, no need to install driver) U disk (support both normal cutting and contour cutting) WIFI(optional)
Comes with a touch screen menu which makes it easy to use without any troubles with buttons.
Camera for auto contour cutting.
It is the upgraded version of the Sky-cut D24 (720 mm) cutting plotter
Which provide the following functions:-
Multi-languages functions.
2000g force cutting power.
Easy to operate.
Multi-surface (USB, U-disk, etc).
Camera for auto contour cutting.
Are you looking for a "Heavy Driver" who helps you to do heavy printing in mass amount then this Bad boy will help you to get through it.
It has two models F4560 and F6090 which comes with various functions so of the features are as follow:-
Built-in real camera for auto print and cut. Camera for auto contour cutting.
Big touch screen menu.
Emergency stop button: a function that is intended to avert harm or to reduce existing hazards to persons in progress.
Dual independents heads.
If you are looking for a short and medium force plotter then this model of Sky-cut C16 is best for you which comes with the same features as the D24 model, so you will get benefits of that model too.
Key points are as followed:
Multi-colour capacity
The cut force of 750G with accuracy
High reflective material producing capacity
Multi-colour Led lights for better vision in night shifts.
Optional Laser Engraving completely depends on the consumer.
This product of Sky-cut falls under the C series of product this whole C series main aim is to make product compactable, small and easy to use, this product is mid-range of C series which contains features of D series.
Key features of it are as follow:
Easy to handle
Support Multi-languages.
Repeat the function of the last job with two tap functions.
Medium touch- screen menu easy and visible to everyone.
Engraving can be done almost on everything.
8.GRAPHTEC CE 6000-60 CUTTING PLOTTER
This product is the part of CE series there is the further product in this series but we find it more suitable and best than other product by keeping the points necessary in a plotter
Some of its key features are as discussed below:-
Comes with a Grit roller with a digital servo drive system.
Graphic Display with LCD and backlights.
It supports 10 languages.
It comes with both commands (set-up and auto-detect).
Supportive media width 584mm X 2m.
9.GR 3245 FLATBED CUTTING PLOTTER
The name of this product gives you the idea of a heavy plotter but it is an A3-sized desktop cutter which is a good or small production of sheets, fed materials, etc.
Some of the features are as follow:
Comes with an integrated solution of signage and pattern making.
Best for small production.
Designed for cutting medium-heavy material and crafting jobs.
The cutting force is 600g (divided into 8 levels).
10.SILHOUETTE CAMEO VINYL STARTER KIT
If you are looking for a decent and trendy plotter you can go with it, the white colour of this plotter gives it a nice look which attracts peoples for a point.
Some of its features are as follow:-
It falls under the type of desktop cutting plotter which doesn't take much space.
The dual-motor system of it allows you to cut in two distinct ways.
2nd generation blade with the single tap reset button.
It comes with both commands (set-up and auto-detect).
We have to give you the ideas of the top 10 best selling plotters now it's totally upon you how you make your decisions, but we still suggest you if you are thinking about sky-cut products either for mass or small purpose or production just go for it because it provides you some key features of other
their superior and lower series which make a perfect match both in terms of capability and efficiency.