WHO ARE WE?
We are the only authorised distributor Skycut in India.
WHAT DO WE DO?
We deal with the cutting plotter and other cutting accessories available.
WHY US?
We believe in doing the work effectively and efficiently, which is one of the reasons we are being trusted in the market.

Our products are made very precisely according to the current wants and have longer shelf life which keeps you free from unnecessary investments

We at Skycut India provide you with the best quality of product which is not only affordable but also an optimally utilized resource which is not heavy in your pockets too.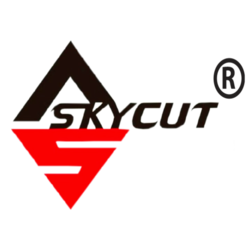 OUR PRODUCTS 
All of our products are designed with utmost importance and care. Our products are designed using the latest technology and the best quality raw materials which we acquire from the most trustworthy dealers in the market. We have also established our own infrastructure unit which is efficient in making the products reach to our clients on time without fail.
OUR MISSION
Our misionis to provide our users with the most economical products for sale. Our quality products bring us an edge compared to others. We serve to provide our users with the most affordable cutting plotters and printing accessories. 
We, here at Skycut India, promise our users to provide them with the most superior quality and in return get their trust and loyalty towards us and our organisation.